The cherry on top!
February 13, 2020
It's finished; you finally have the backyard of your dreams! It is complete with a paver patio with a built-in grill area and firepit. Your yard is perfectly manicured, and your gardens are full of beautiful blooms spraying their colors and scents for all to enjoy. It's time, you send out the Facebook invite and request the presence of your closest family and friends to show it off!
The moment has come, your guests have arrived and the "oohs" and "aaahs" are exactly what you longed for. Things are going great- the food is to die for, the drinks are flowing, and everyone is genuinely laughing and enjoying themselves. But then, the sun goes down and the party STOPS abruptly. You look around and — it's dark! You forgot one of the most important elements of your outdoor oasis, LIGHTING!!!
This is a high-value, low-cost enhancement to increase a home's curb appeal. It's also the finishing touch to a landscape project. So, let's talk about some of your options when it comes to lighting.
Moonlighting – this technique involves placing low-voltage lights in trees approximately 25feet from the ground. Rays of soft light filter through the leaves leaving shadows on hard surfaces just like the moon would on a clear night.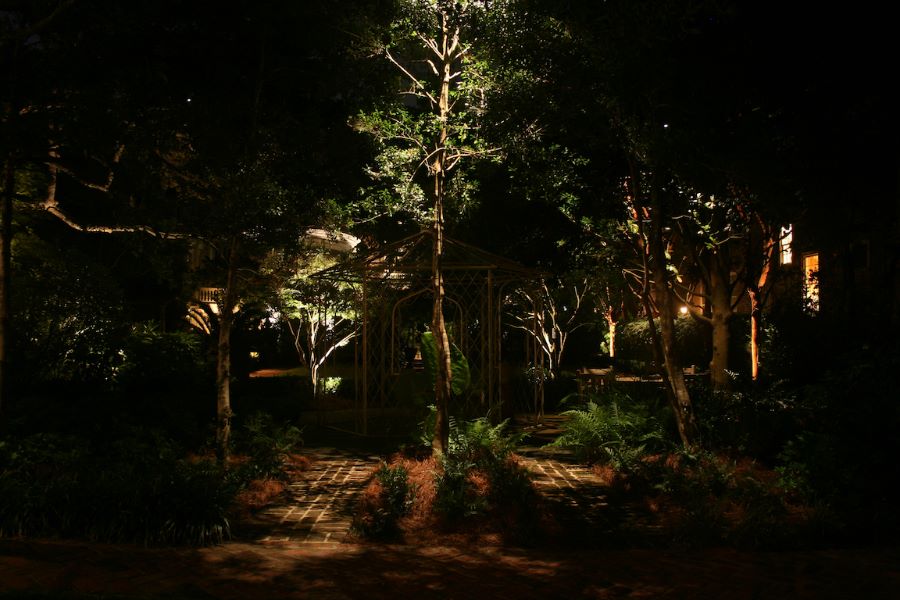 Downlighting – a fixture directs light like a lamp shade. This is ideal for lighting a path or walkway. When using this technique, you can get creative and use fixtures that produce patterns like stars, hearts, etc.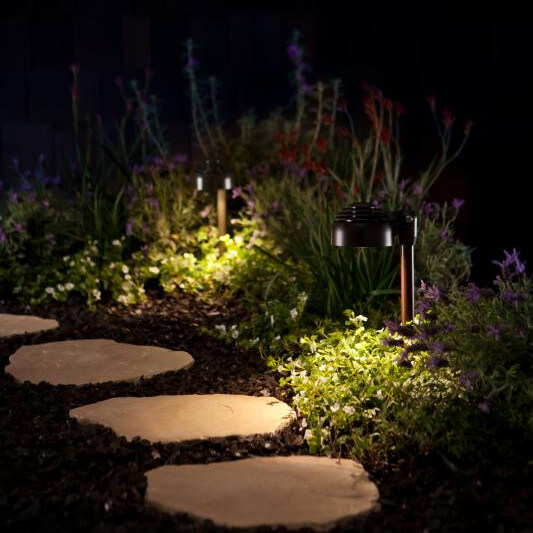 Uplighting – the BEST way to draw attention to the best elements on your property. You can use uplighting to illuminate a waterfall, a group of plants or a beautiful tree.